Utilities & Traffic Controls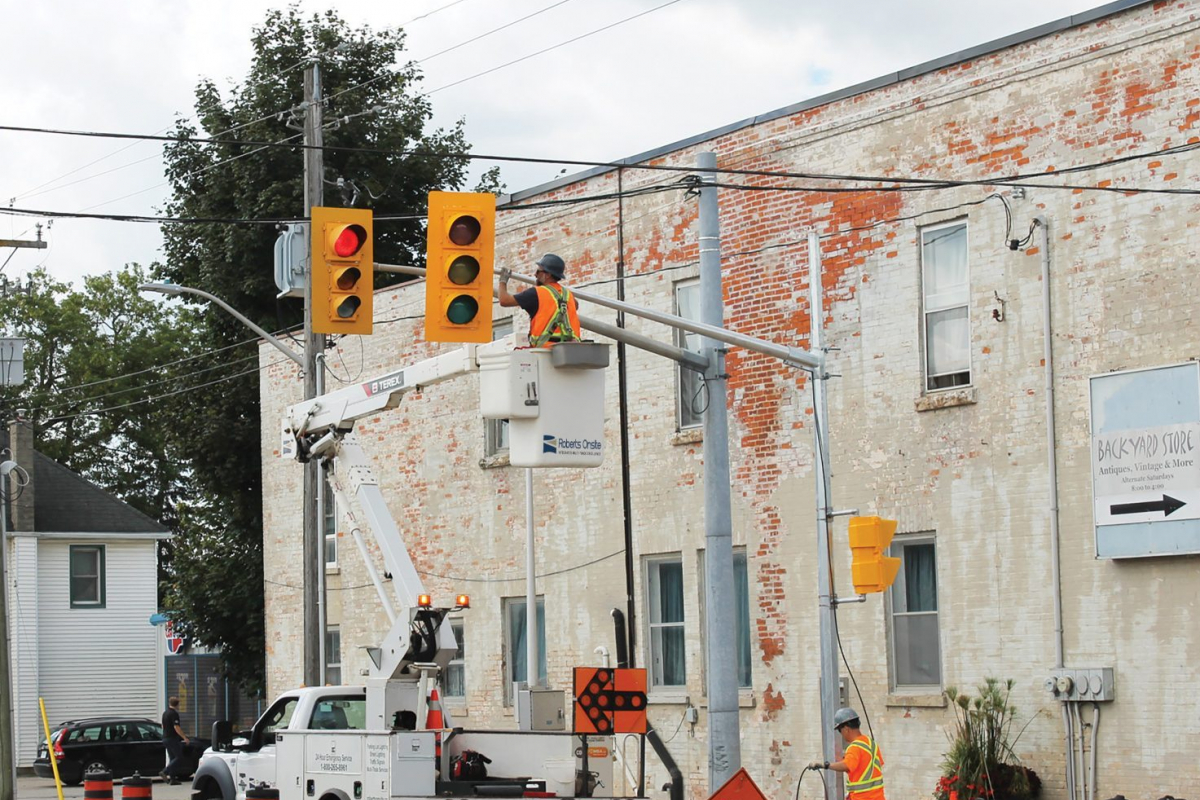 Roberts Onsite's experienced crews have the skills and equipment to complete roadway and street lighting and all aspects of traffic signal intersection installations.

We provide 24-hour emergency service and maintenance for traffic intersections and streetlight repairs.

Learn more about our utility and traffic controls experience and expertise.
We offer many Utilities services including:
Field Services
High Mast Lighting
High Voltage
HV and LV Cable Terminations
Intelligent Traffic System Solutions
Intersection Improvements
Municipal/ Transportation
Customer-owned Overhead Lines
Pathway/ Park Lighting
Pole Installation/ Replacement/ Removal
Renewable Energy
Street Lighting Installation & Maintenance
Substation Installation & Maintenance
Traffic Controls
Traffic Signals
Industries served
Roberts Onsite is one of the largest, most-respected multi-trade contractors in Ontario. We have extensive experience working in multiple sectors including:
Automotive
Commercial
Energy
Food & Beverage
Green
Industrial
Institutional
Manufacturing & Process
Associations
Roberts Onsite is an active contributor to the electrical industry. We are involved with a variety of associations and have attained a number of accreditations.
Utilities & Traffic Controls
Safety

Get help with your utilities & traffic controls project
or fill out the form below for a prompt response.