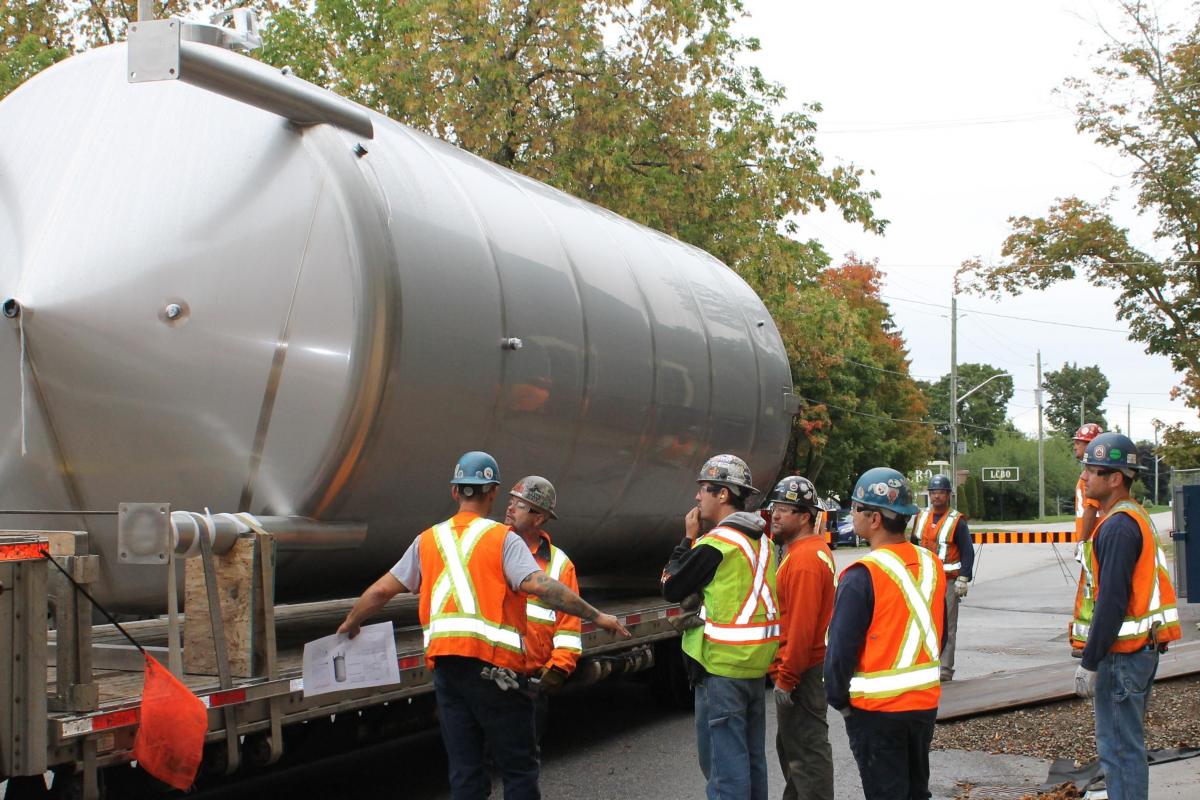 When it comes to millwrighting and rigging, no job is too big. We have the equipment and the skilled workforce necessary for all types of industrial machinery and mechanical equipment installations, dismantles, moves and repairs.

We have installed over 100,000 tons of injection molding machine capacity; more than 50 million pounds of equipment and support steel; nearly 50,000 feet of conveyance equipment; and well over 2,000 robotic cells.

Learn more about our millwrighting and rigging experience and expertise.
We offer many millwrighting and rigging services including:
CWB Certified Welders
Injection Molding Machines
Machinery Moving & Installation
Material Handling & Conveyance Systems
Mechanical & Hydraulic Presses
Plant & Equipment Relocation
Plant Maintenance Labour Support
Predictive Maintenance & Service
Press Inspections
Rigging & Transportation
Robotics & Automation
Safety Guarding & Perimeter Fencing
Structural Steel Fabrication
Industries served
Roberts Onsite is one of the largest, most-respected multi-trade contractors in Ontario. We have extensive experience working in multiple sectors including:
Automotive
Commercial
Energy
Food & Beverage
Green
Industrial
Institutional
Manufacturing & Process
Associations
Roberts Onsite is an active contributor to the millwrighting and rigging industry. We are involved with a variety of associations and have attained a number of accreditations.
Millwrighting & Rigging
Safety

Get help with your millwrighting & rigging project
or fill out the form below for a prompt response.