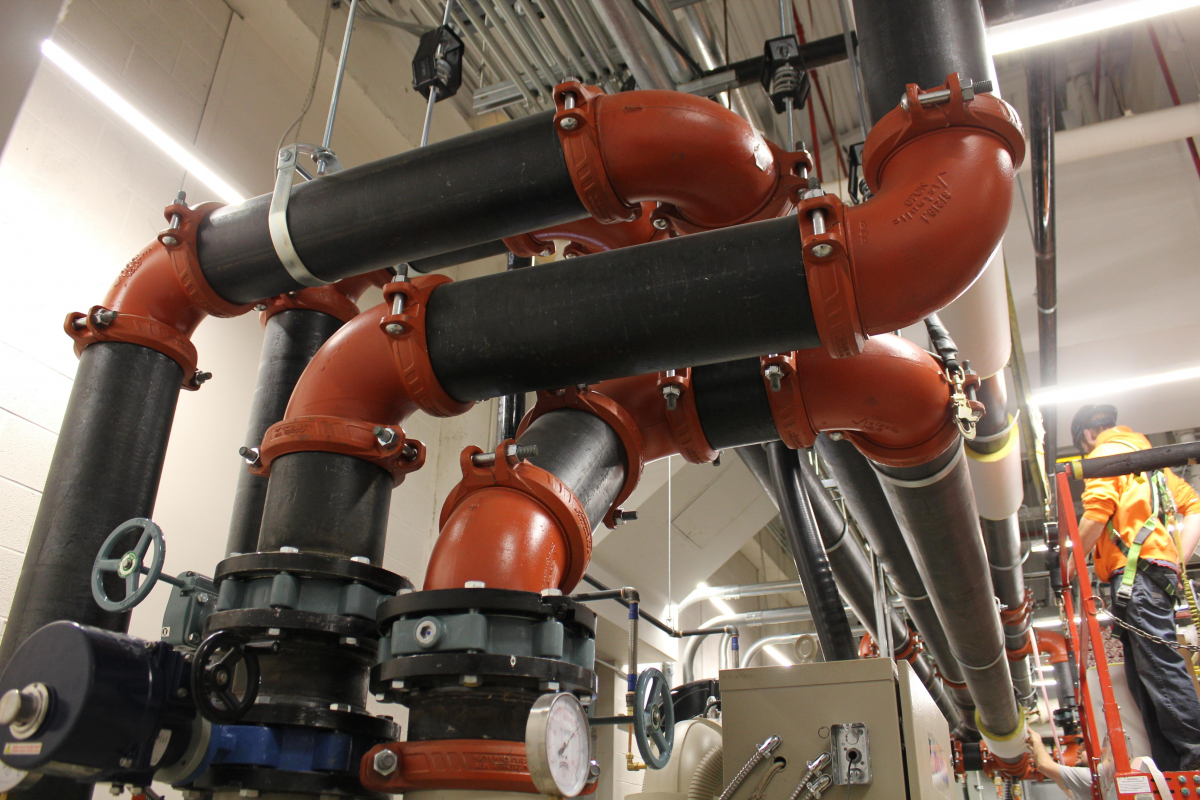 From large multi-phased construction projects to minor emergency maintenance repairs, our team of certified pipe fitters, plumbers, steam-fitters, welders and fabricators have completed a range of mechanical projects. We have the experience and know-how to install chillers and cooling towers; boilers; heat recovery, paint, stainless steel and food grade piping systems as well as the various aspect of building services installations.

We are a TSSA-certified contractor. We hold certificates for Boiler, Pressure Vessel and Pressure Piping; Power Piping; Process Piping; and Refrigeration Piping. We are also registered by the TSSA in Heating Fuels Systems and Petroleum Systems.

Learn more about our mechanical and pipefitting experience and expertise.
We offer many mechanical services including:
Backflow Services
Boilers
Building Services
Central Utility Systems
Chillers & Cooling Towers
Chiller Maintenance & Support
Combustion Maintenance & Support
Compressors
Design Build
Digital Pipe Location
Drain Camera Inspection
Food Grade Piping
Heat Recovery Systems
Heating, Cooling & Ventilation
Modular Piping
Paint Systems
Petroleum Piping
Pipe Fabrication Shop - Yellow Label Certified
Piping Systems
Plumbing
Pneumatic Tubing & Controls
Power Flushing
Pre-fabricated Skid Assemblies
Oil Burner Services
Solar Thermal Systems
Stainless Steel Piping
Water Treatment Systems
Industries served
Roberts Onsite is one of the largest, most-respected multi-trade contractors in Ontario. We have extensive experience working in multiple sectors including:
Automotive
Commercial
Energy
Food & Beverage
Green
Industrial
Institutional
Manufacturing & Process
Associations
Roberts Onsite is an active contributor to the mechanical industry. We are involved with a variety of associations and have attained a number of accreditations.
Mechanical
Safety

Get help with your mechanical project
or fill out the form below for a prompt response.