Roberts Onsite provided millwright and ironworker installation expertise to support the construction of a 155,000-sq.ft., state-of-the-art shingle manufacturing facility in Brampton.
The Roberts Onsite team orchestrated the installation of all of the process, production, and packaging equipment sourced from various vendors. Our team installed all the equipment required to manufacture asphalt shingle including laminators, drop tables, cutters, slitter, and index conveyors, as well as the material handling systems and bulk material handling equipment.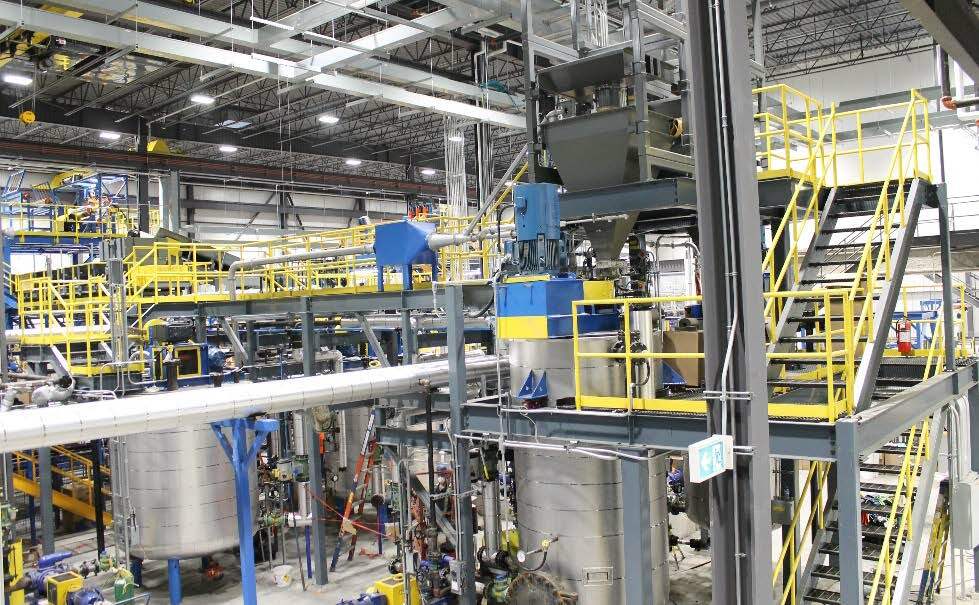 The entire production system was installed on an intricate layout of structural support frames, mezzanines, catwalks and platforms with various stairs and crossovers to provide multi-level entry points throughout.
Timely choreography and intricate scheduling were required for the installation of the equipment and support structures. The project team coordinated the installation to align with time-specified delivery dates, and the new building availability, without impeding the flow of the electrical, mechanical and sheet metal trades that need to bring in the infrastructure to service the entire line.