Roberts Onsite was contracted by Vari-Form Inc. to relocate and install a 4000 ton Williams White Press Cell from Pontiac, MI to their plant in Strathroy, ON. We were responsible for shipping 40 truckloads of machinery across the border including 3 super loads averaging 170,000 lbs that required specialized trailers and Police escorts. The total weight was in excess of 2,000,000 lbs. Once all of the machinery arrived in Strathroy, Roberts Onsite was responsible for unloading each piece and re-assemble the press in 8 weeks. Roberts Onsite then connected all electrical and mechanical services to the press and commissioned it. The press now produces frames for the corvette. This project was completed within the strict budget and timeframe.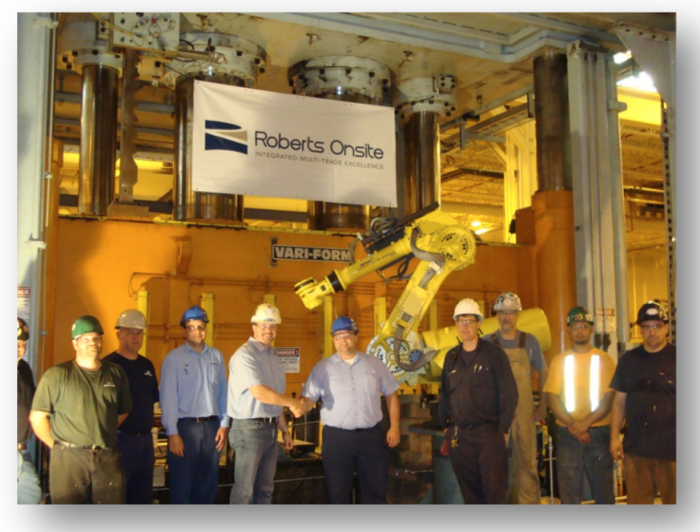 "Roberts Onsite Inc. has a long history of supporting Vari-Form in equipment relocation and installation. The team effort from project management to the trades is evident in the quality and timeliness of the service provided, at a competitive cost. I am very pleased to recommend Roberts Onsite Inc. for any project requiring a single trade or a multi-trade collaboration along with excellent project management. Their efforts have been a major part of Vari-Form's success."
Trevor Clark
Equipment Manufacturing Engineer
Vari-Form Inc.