Since 1938, Roberts Onsite has played a critical part of growing businesses in the key areas of millwrighting services, rigging equipment, electrical installations, mechanical systems, predictive maintenance, data communications, automation controls, and engineering.

As businesses expand, they often require more space as they continue to grow. This could be due to several factors, like increased demand or manufacturing a new product. There are a number of ways businesses can expand their footprint. They can include:
Increasing square footage by adding a mezzanine or platform to store finished product, raw materials, or move some assembly areas
Reorganizing existing space to allow one operator to look after a few pieces of equipment
Acquiring a larger facility and moving to the new location
Optimal relocation solutions require a great deal of planning and preparation to minimize production and revenue loss. In the end, the goal is minimal disruption to allow businesses to continue sales and provide products to their customers.
How much does a plant relocation cost?
It all begins with the initial budget process, and Roberts Onsite can provide one or more solutions for these projects:
Mezzanine fabrication
Safety guarding & perimeter fencing
Material handling & conveyance
Press inspections
Rigging & transportation
Machinery moving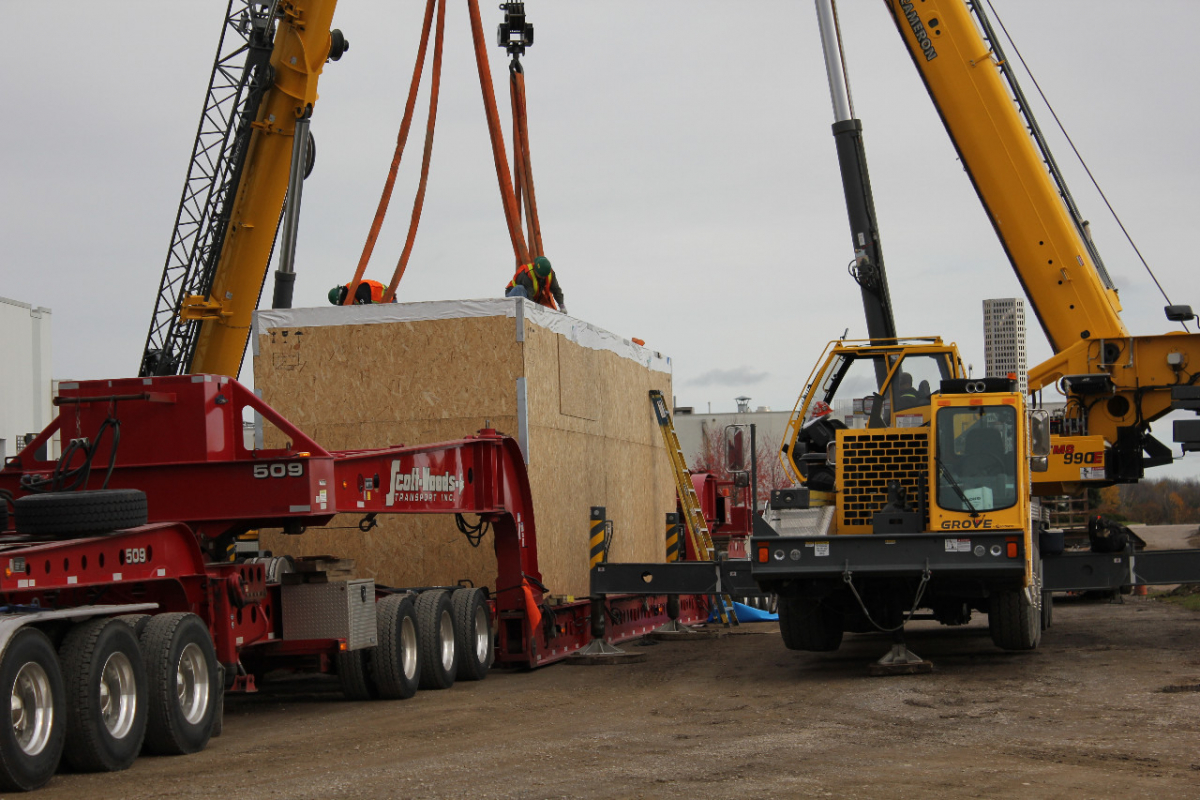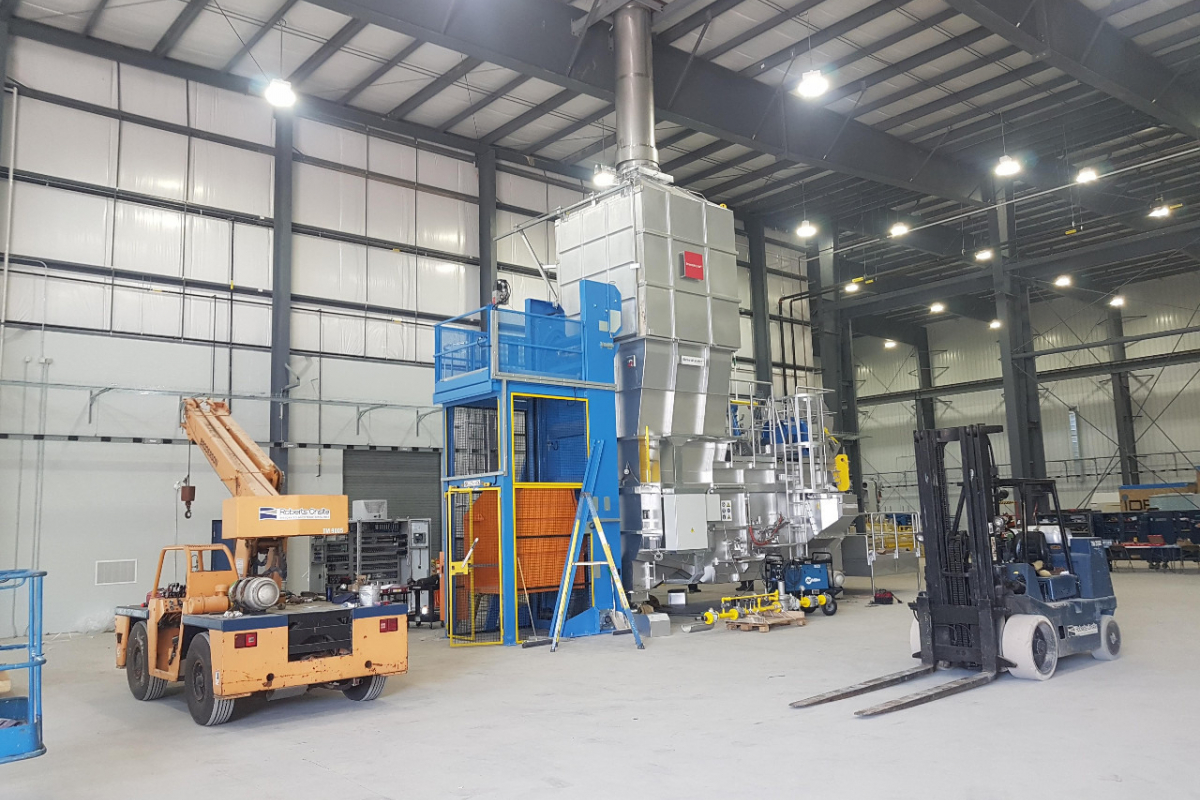 Having a framework in place — both cost and schedule-wise — gives the client a better understanding of the overall impact of their potential change.

What does the process of machinery moving look like?
This process can involve research into current plant layouts to discover inefficiencies, the current flow of their process, utility consumption and requirements for the process, and the environmental impact for both the current process and upgrades. The endgame for these renovations is better efficiency in both utility usage and waste.

To better understand the client's needs and their long-term expansion plans, initial meetings will develop a process to maximize the ease of future expansions and current requirements. Key areas for discussion include:
Reviewing current plant layouts
Reviewing existing infrastructure for utility and building foundations
Logistics of internal plant movements
Audit of existing equipment
Raw material storage and delivery
Finished product storage and shipping
In this inaugural phase, it's often determined whether new utility infrastructure upgrades would be beneficial to the project. Roberts Onsite can guide clients through these electrical installations. We also have the equipment and the skilled workforce necessary to predict and prevent possible future issues with their existing services during this time.
Whether you need assistance with rigging equipment, millwrighting services, electrical installations or mechanical systems, Roberts Onsite are the experts in plant relocations and machinery moving.
How to minimize the impact of machine relocations on production?
When you outgrow your current facility, following these steps will minimize the impact on your business and streamline the upgrade to your new facility:
Communicating details of the move with all parties (management, machine operator, maintenance, subcontractor, consultant)
Creating a team to provide ownership of the move
Scheduling the move (phases, shifts, product inventory levels, raw material delivery)
Creating a library of resources for easy access (layouts, manuals, equipment asset numbers, utility schedule, foundation & trench plans)
Scoping the work and specifications for the move
Layout of the new facility
Preparing the new location with utility infrastructure prior to move to minimize downtime (electrical, mechanical, civil, structural)
Predictive maintenance of equipment
Preparing a commissioning schedule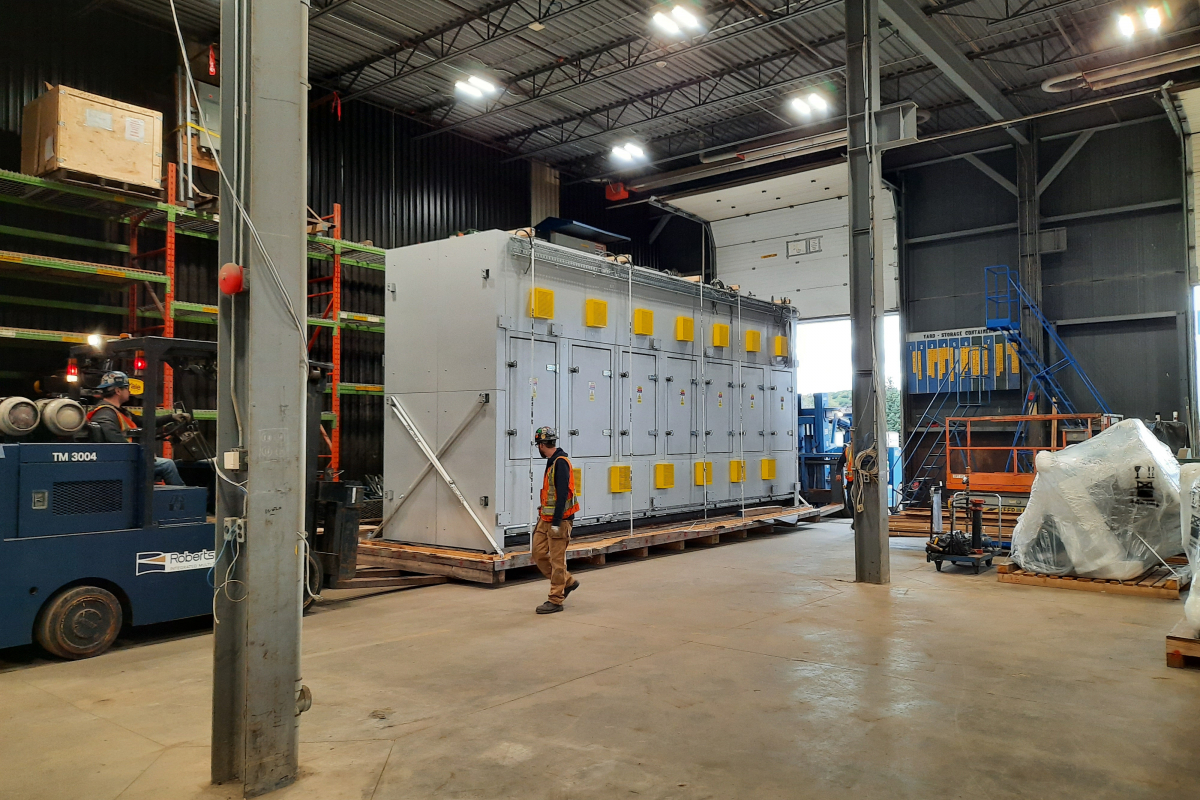 For over 85 years, Roberts Onsite has spearheaded plant relocation services, rigging equipment, machinery moving, plant layout restructuring, utility infrastructure of electrical building services, interior and exterior lighting, and electrical power distribution.
Roberts Onsite also specializes in substations and motor control centres, process wiring and controls, voice and data structured cabling, compressed air loops, chilled water supply and return loops, steam supply, boiler installations, pre-fabricated pipe assemblies and skids, arc flash analysis, and commissioning support.
Take your business to the next level and trust Roberts Onsite to ensure a smooth transition of your current and future growth. Contact us today for tailored solutions to your manufacturing challenges.
More Posts