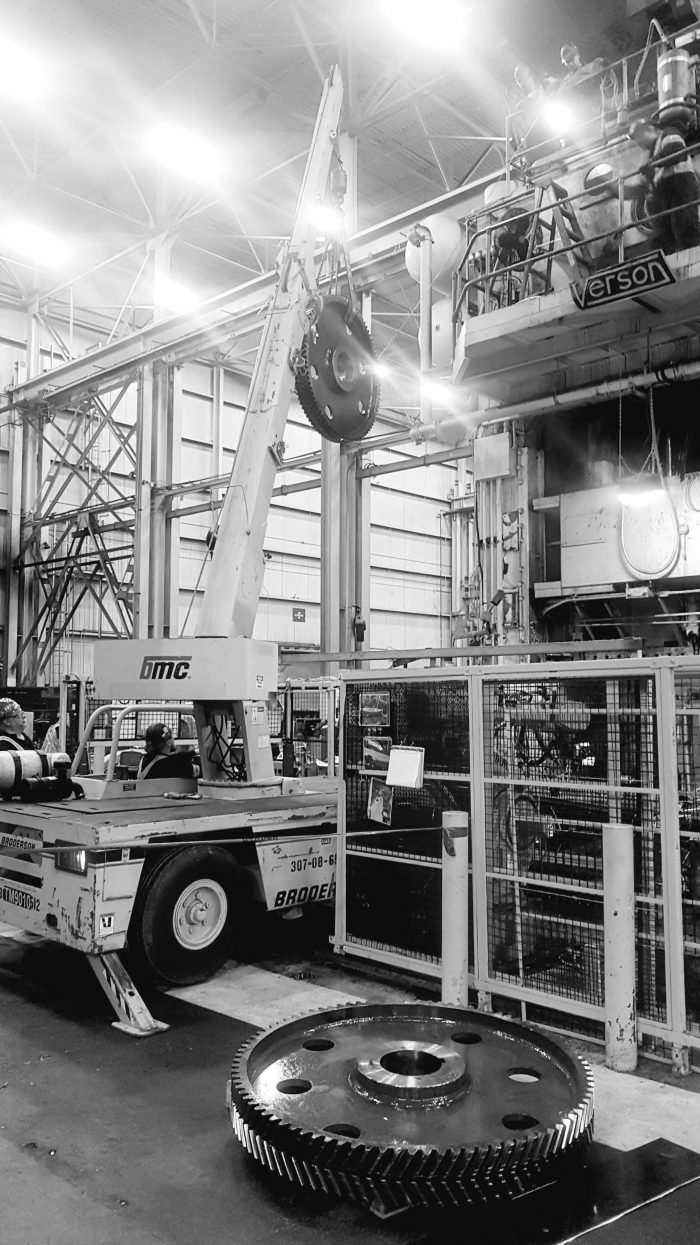 When a local automotive parts manufacturer's press started making loud noises in the crown, they called us in to investigate. We dispatched one of our press specialists to respond to the emergency call.
Our detailed inspection determined that damage to the herringbone intermediate gears and pinion shaft were the source of the breakdown. These original parts, after years of service, inevitably experienced a few broken teeth and cracks on both the herringbone gears and pinion gear.
Using our 8 ton Broderson, rigging and the customer's overhead crane, we removed the two five-foot diameter intermediate gears, weighing in excess of 1,000 lbs, and the shaft with the pinion gear. All parts were sent off for repair.
From the time the customer called, to the time the parts were loaded on a truck for repair, everything was resolved in less than a day. We conducted the investigation, implemented a safe work plan, dispatched a crew of rigging specialists, mobilized tools and equipment to site and completed the equipment removal.