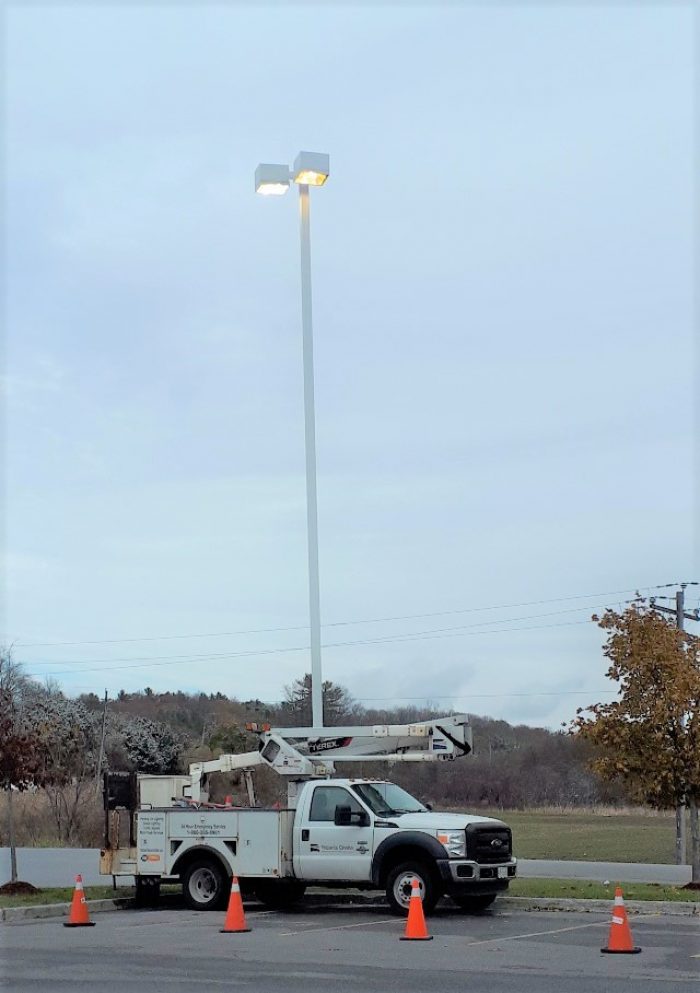 Roberts Onsite provides same-day service to repair or replace parking lot lighting. From the concrete base to the top of the light, we provide a one-stop-shop solution for exterior lighting requirements.
With the equipment and a roster of skilled electricians we are able to supply and install the concrete bases; underground conduit and wiring; poles; and light fixtures to meet your exterior lighting needs. We can also troubleshoot lighting controls and contactors to ensure that everything is working properly.
For one particular customer alone, we maintain 2,500 light standards at 50 commercial properties located between Windsor and Toronto.
We work with the property management team to devise a work schedule that would have the least impact on shopping centre staff and visitors. Light standards closest to the entrance doors could be retrofitted early in the morning before the centre opens to the public, or later in the evening after the centre closes.
If required, at the completion of the project we can facilitate recycling of all of the fixtures and materials.