Our Electrical Service department responded to an emergency call to replace a rusted-out light standard. The light was at the main entrance of a public facility, and for safety reasons the pole needed to be repaired immediately.
To minimize the impact on the public, the work was completed in the early morning hours on a Saturday. They disconnected the light and removed the corroded pole. The light fixture was then affixed onto the new pole and then both were raised into place.
Do you have an electrical emergency? Give us a call – 1-800-265-8961.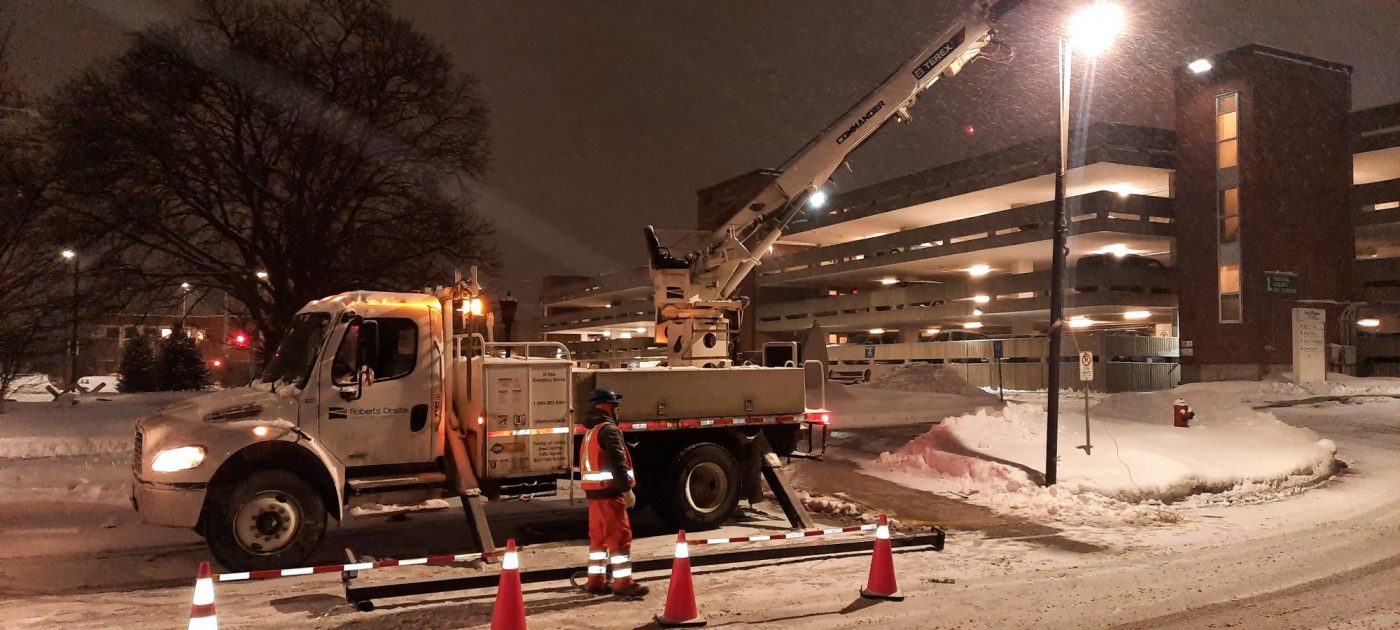 More News