To support the complete process piping installation our team was completing at a 640,000-sq. ft. food processing plant, Roberts Onsite's Mechanical team constructed four separate vacuum headers.
The vacuum headers were constructed in our in-house pipe fabrication shop. The components, each measuring at least 47', were fabricated with 12" Schedule 40 pipe.
Each of the vacuum headers featured at least three 6" Schedule 40 laterals that would connect to processing workstations on site. To meet site conditions, and to ensure that the branches could seamlessly connect with the rest of the vacuum system being installed on site, the laterals were welded into place at various angles from 30° to 90°.
Once complete the headers were transferred to the processing plant and welded into place. Each branch was then connected to the full vacuum system and tied into the necessary supply lines.
Special attention was paid to the order in which the laterals were welded to allow for correct placement of the branches.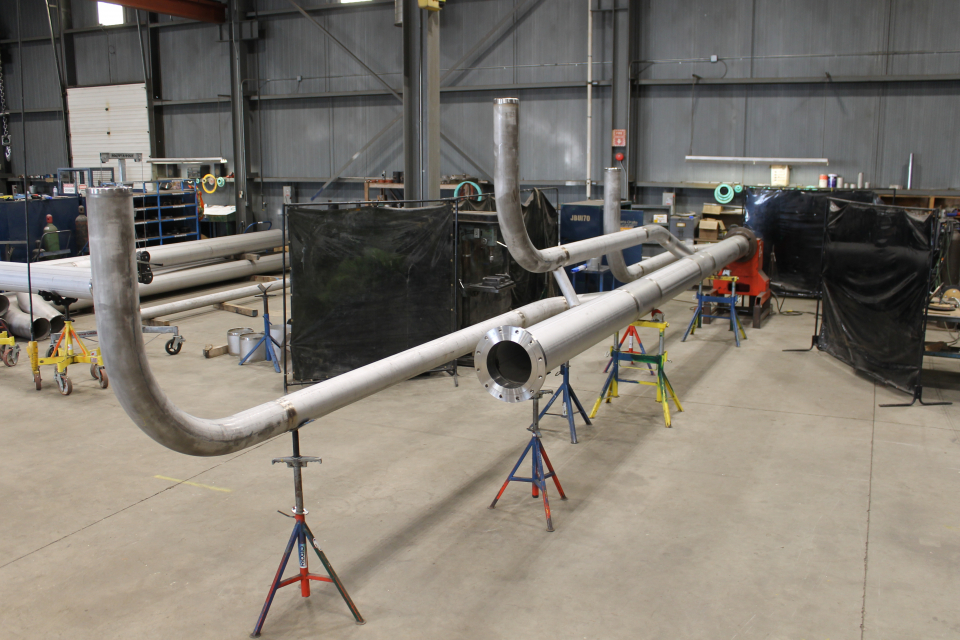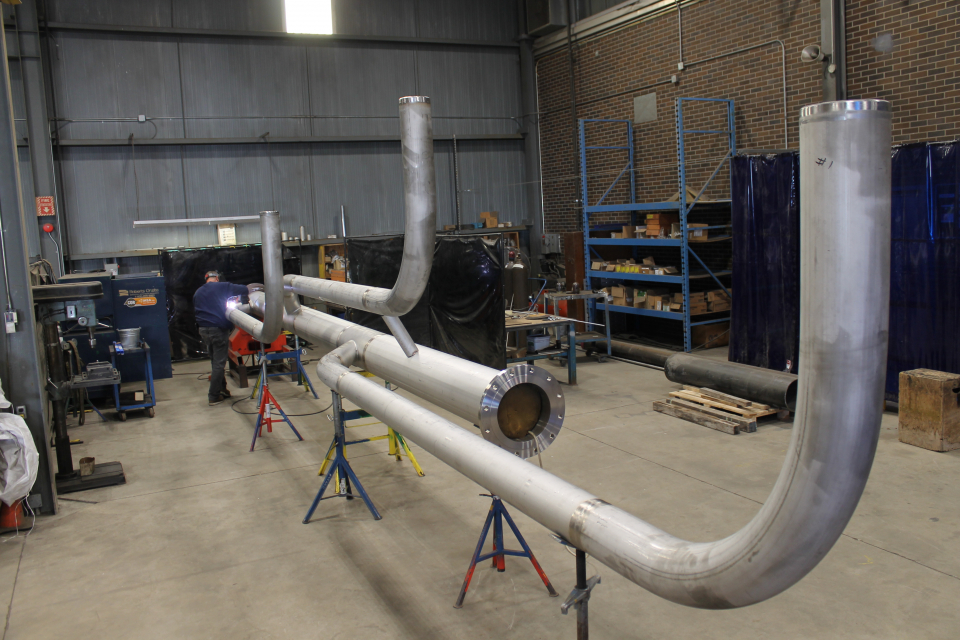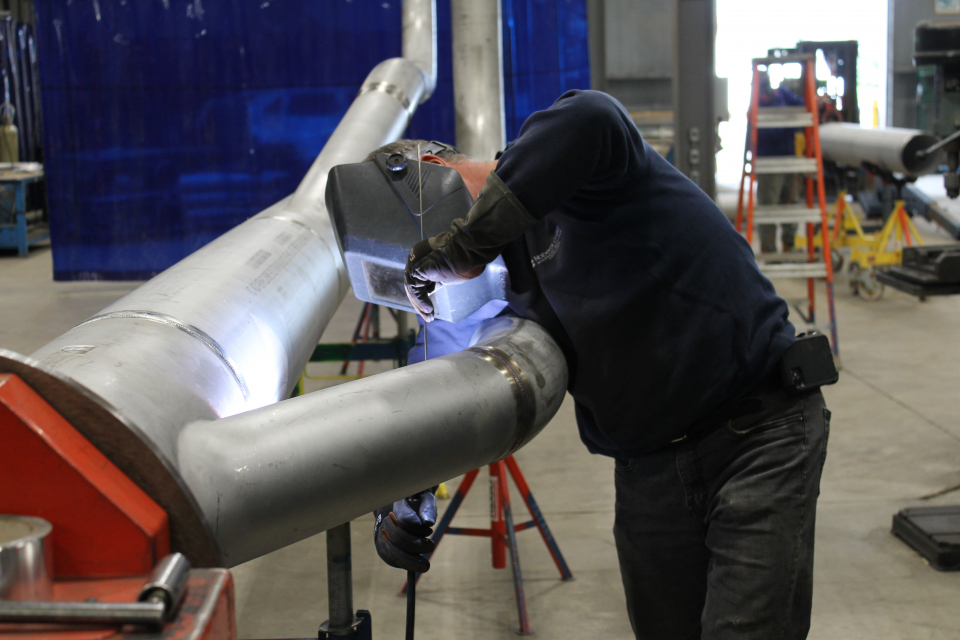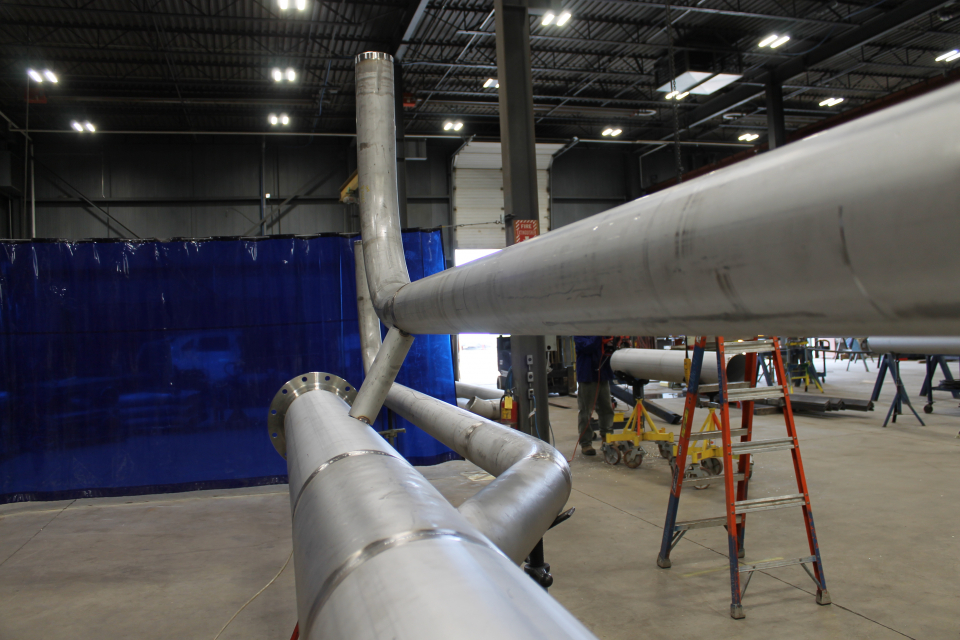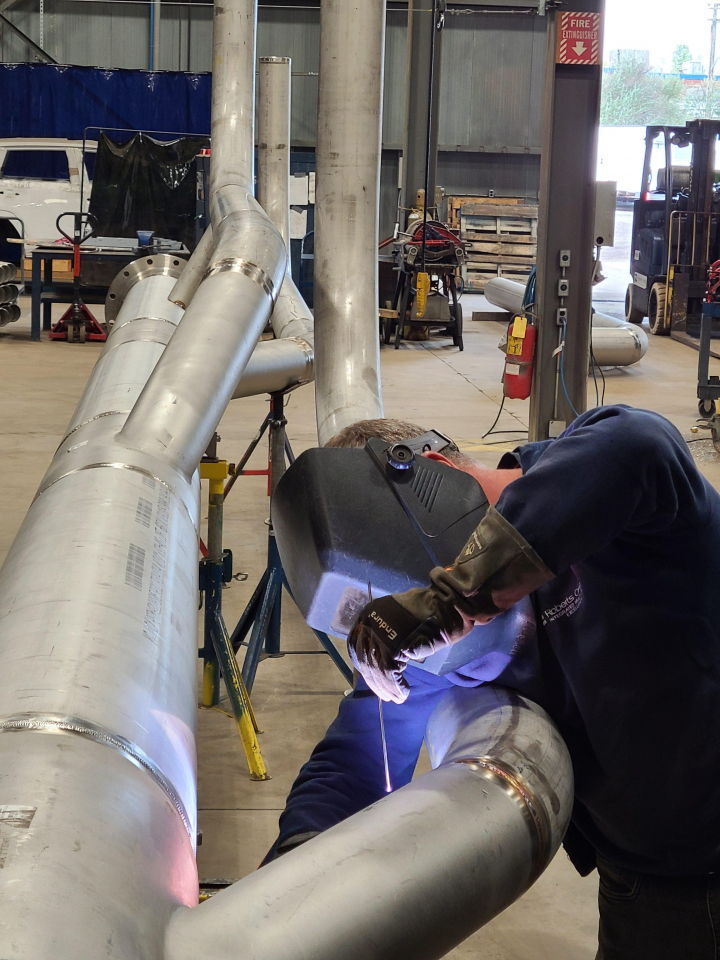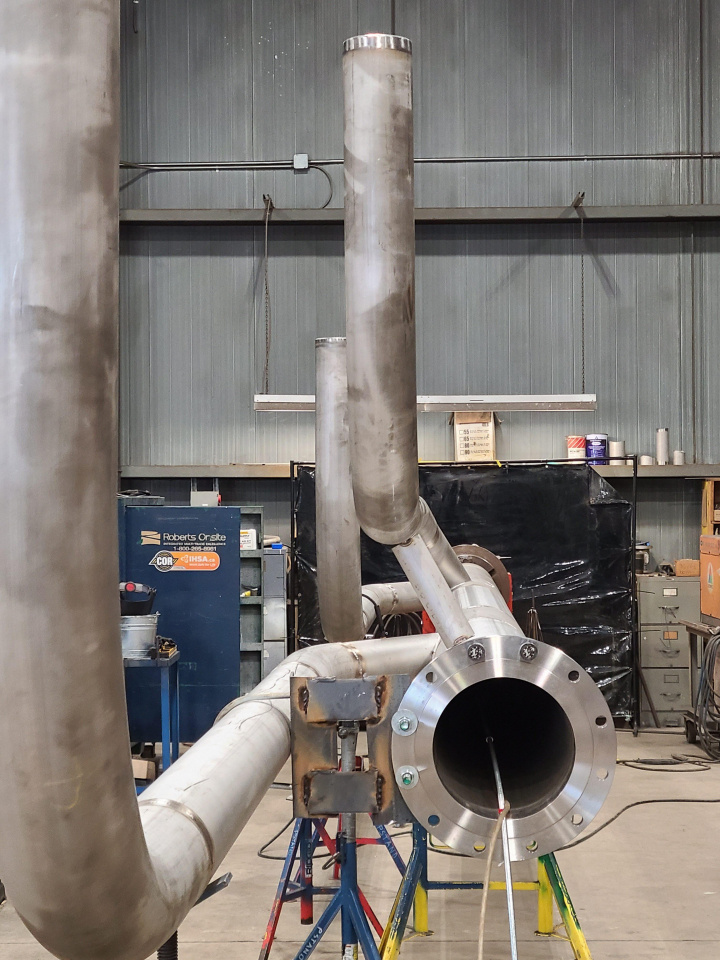 More News