Posted: September 23, 2021
It was a tag-team effort with our mechanical and electrical teams working together to remove and replace a fluid cooler. The existing rooftop unit had reached its end of useful life.

Our team disconnected the mechanical and electrical feeds on the existing unit to make way for a more energy-efficient system.

The new unit was lowered onto the roof and affixed to the new structural support beams and spring isolators that we installed to replace the old supports that had corroded. Our mechanical team connected the new fluid cooler to the heat pump loop, make-up water, and drains.

Our electricians installed new heat trace to the glycol pipe, a new variable frequency drive, new control panel, and integrated the new equipment into the existing BAS.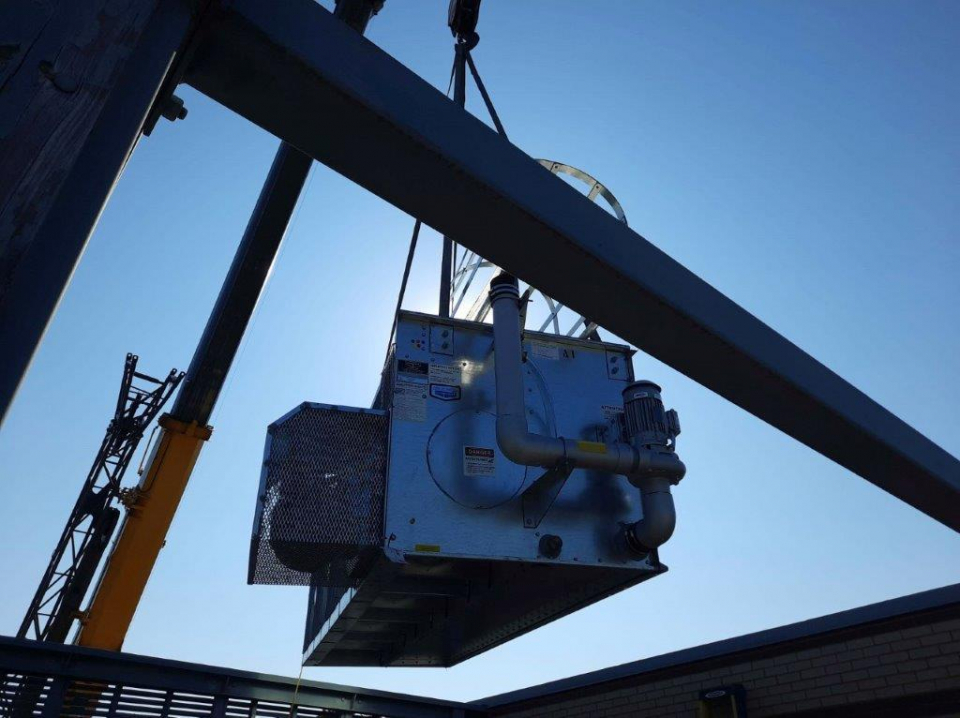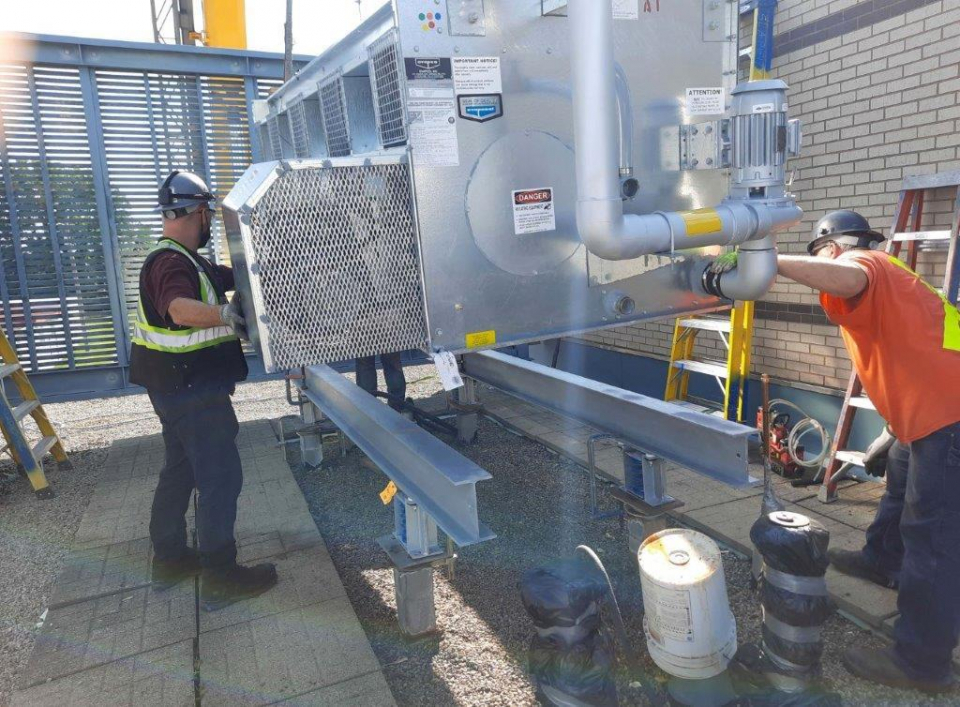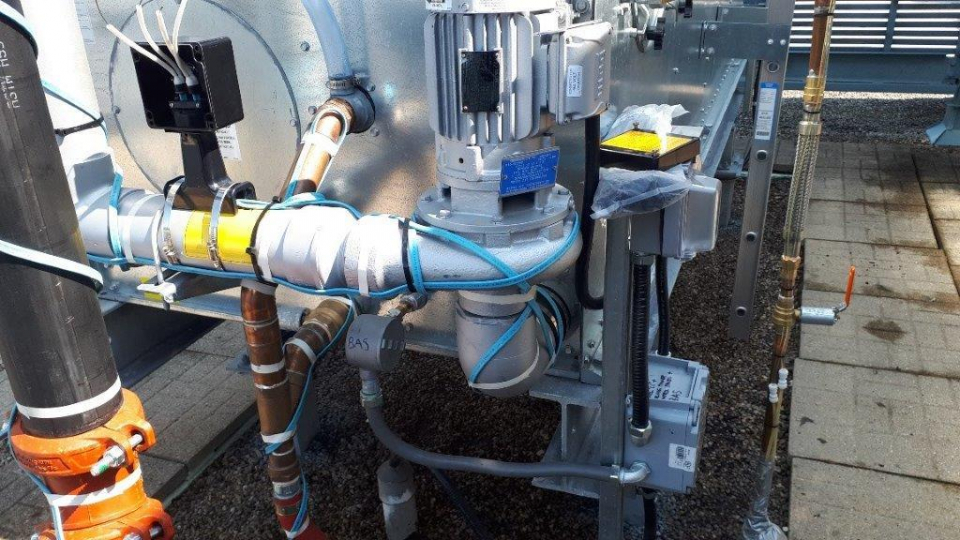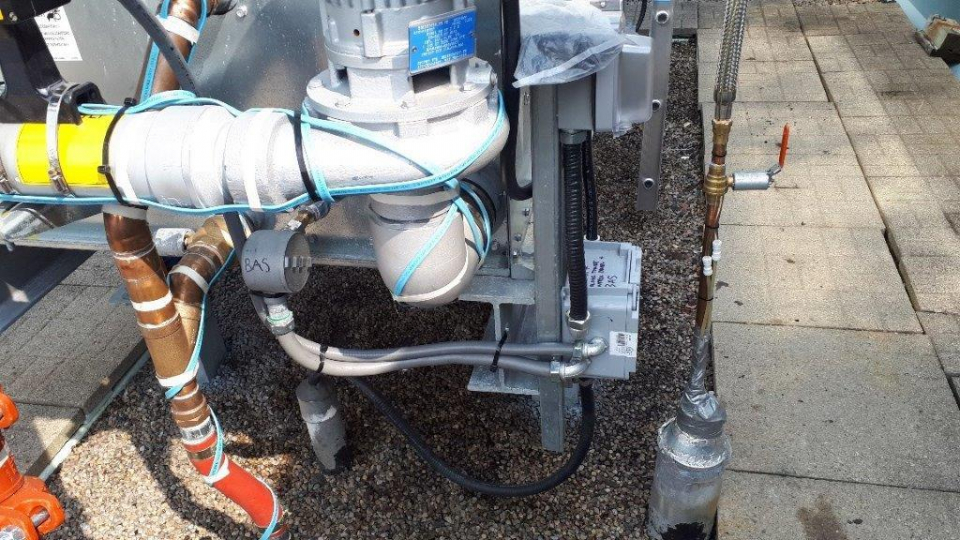 More News