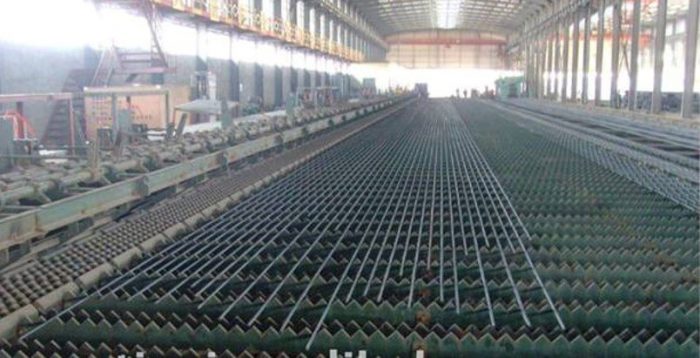 A local steel manufacturer has approximately 140 locations in North America and employs more than 11,500 people in the United States and Canada. The company's operations in North America have an annual capacity of approximately 12.4 million tons of finished steel products, including merchant bar quality, special bar quality (SBQ), rebar, structural, flat rolled steel and wire rod. The company primarily serves the construction, automotive, agricultural, service center, and energy markets through its vertically integrated network of steel mills, recycling operations, and downstream processing facilities.
Roberts Onsite performs monthly maintenance on the cooling beds at a local location. During the company's scheduled down days, our trade certified millwrights complete predictive maintenance (PM) programs assigned by the company's in house maintenance team. These PM programs require replacement of parts (bearings, seals, shafts, motors, and hydraulics); wear measurements; integration of new equipment and procedures; and complete overhauls on various integral pieces of equipment.
Roberts Onsite has maintained and developed a long-trusted relationship with the maintenance team at the manufacturer's local location. We have completed numerous emergency repairs on a multi-trade level at this facility. Steel manufacturing requires tireless effort and immediate action to maintain production.
Roberts Onsite has frequently been the go-to contractor to accommodate the manufacturer's demanding operational requirements.